The Drummer of DISH// Challenged
Tom Grosset's World Record

Daichi Izumi, drummer of the popular Japanese pop band DISH//, challenged Tom Grosset in an attempt to beat his world record at one of their live concerts.

Daichi put out a valiant effort to attempt to beat Grosset's record of 1,208 strokes in 60 seconds. He achieved 769 strokes leaving Tom's record still standing victorious in the end.

Daichi Izumi's
Attempt to Beat Tom Grosset's Record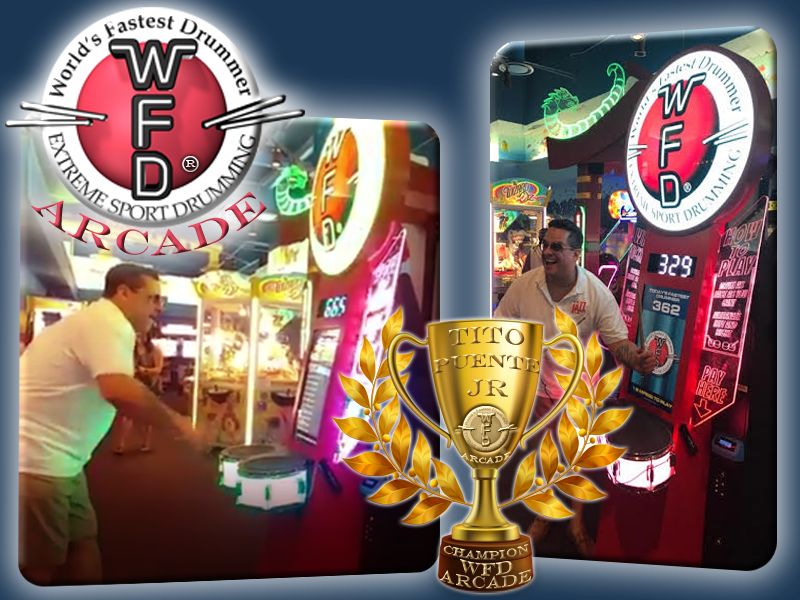 Two New WFD Arcade Game
Champion World Records!
Tito Puente Jr. claimed two new WFD Arcade Game World Records while at the South Point Hotel Casino on September 2nd.

Tito now holds the WFD Arcade Game Champion title for Most Strokes in 30 seconds after hitting a score of 329 & the title for Most Strokes in 1 minute with a massive score of 665!

Tito's Record Breaking Run
665 Strokes in 1 Minute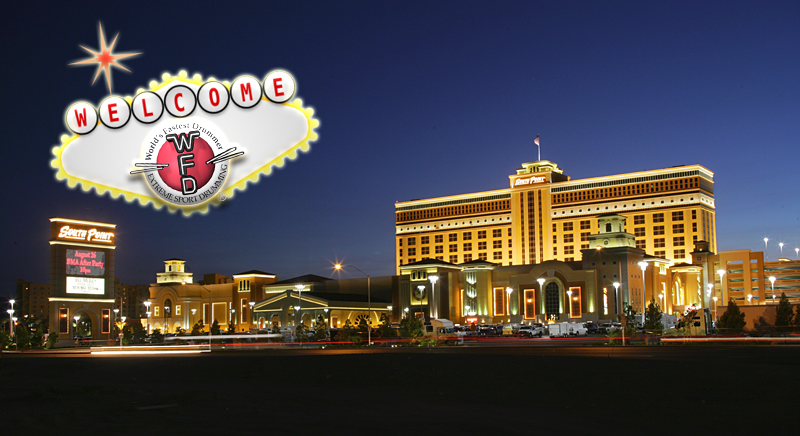 WFD has arrived in Vegas!
Now featured at the South Point Hotel Casino... the World's Fastest Drummer Arcade Game! What happens in Vegas stays in Vegas, unless you are reining champion on this addicting game. The South Point Hotel is right in the middle of all the Vegas action on Las Vegas Blvd South. In a place where there is never a dull moment, the WFD Arcade Game fits right in.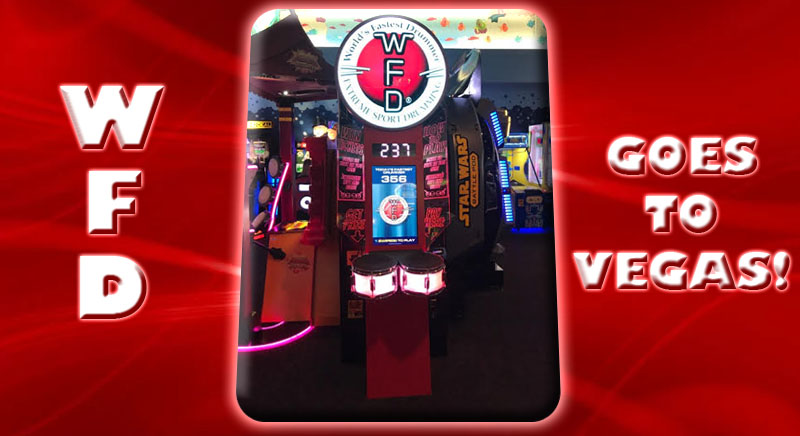 Now among the vast array of entertainment, fun & accomodations, visitors to the South Point can battle to be the fastest amoung other patrons to become champion and prove they have what it takes.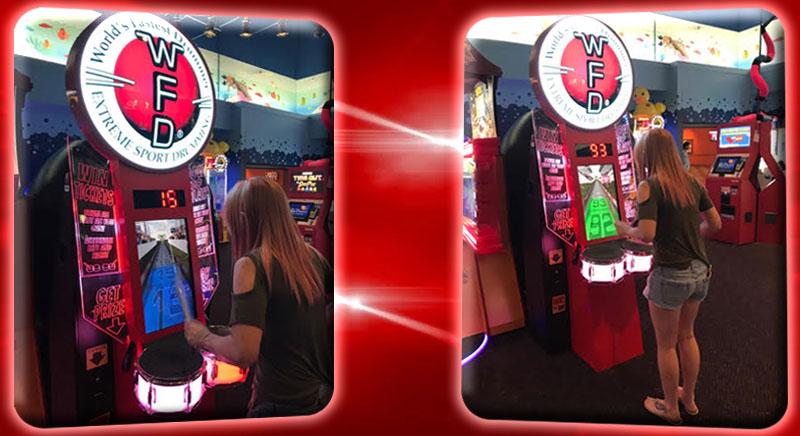 Visit South Point Hotel on Facebook to check them out.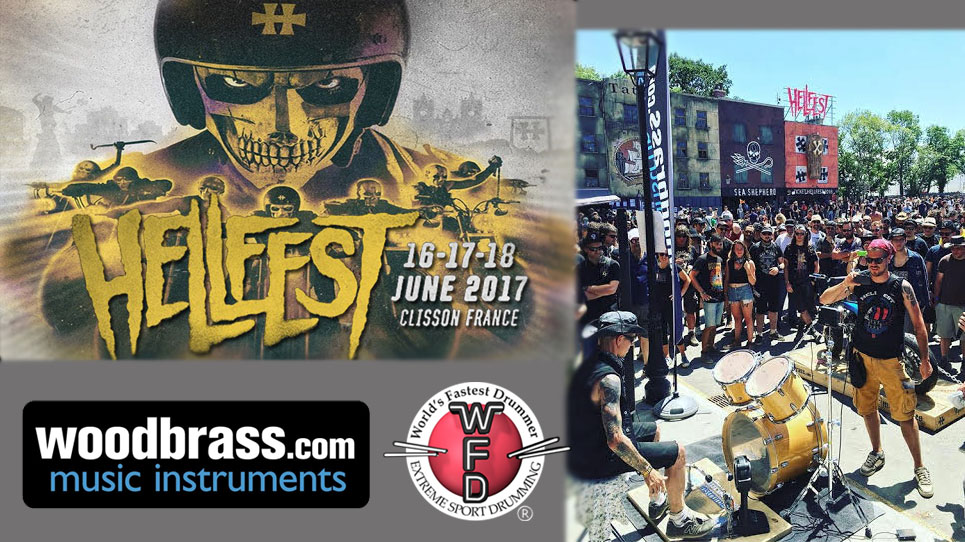 WFD Rocks Worldwide!
Drumometer goes to HELL (fest)!!!!
Drumometer drew huge crowds at the Woodbrass booth competition at Hellfest this past June.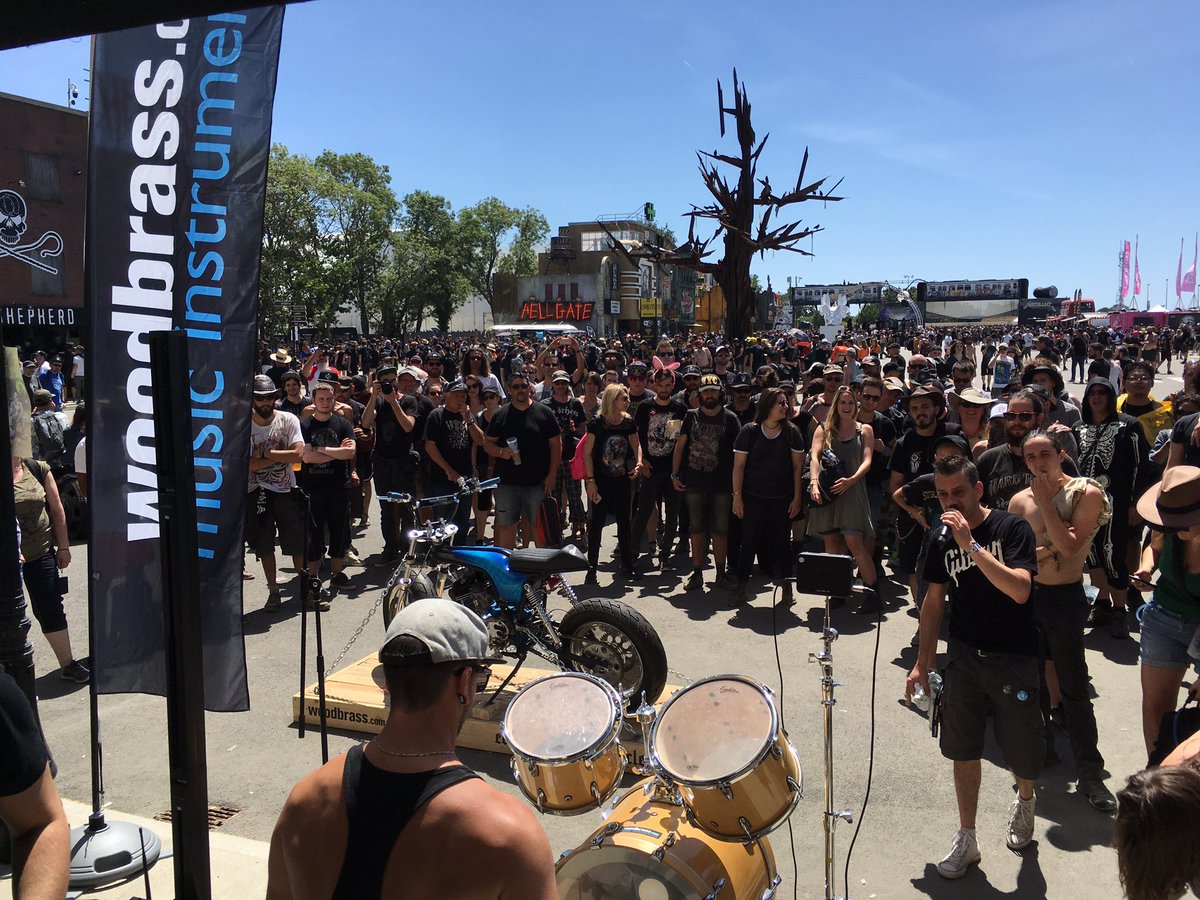 SCHLAG DEN STAR
WFD makes a reality TV show appearance.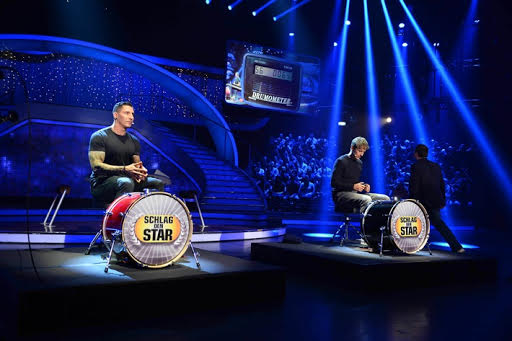 Stefan & Tim battle it out to see who is the fastest live on TV!

Legal Notice
All contents of this site are Copyright ©1999-2017
McAfee Enterprises Inc. - All Rights Reserved
WFD, World's Fastest Drummer, Extreme Sport Drumming, and the WFD icon are registered ® Trademarks of McAfee Enterprises Inc.
Battle of the Hands, Battle of the Feet, World's Fastest Hands, World's Fastest Feet, WFD World Finals, WFD World Champion, and Miss WFD are Trademarks (tm) and Service Marks (sm) of McAfee Enterprises Inc. No part of this site nor the Trademarks/Service Marks may be reproduced or used in any form without written permission from McAfee Enterprises Inc.